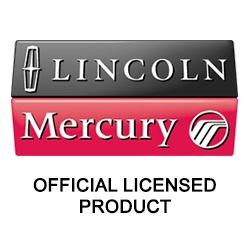 Au-TOMOTIVE Gold Officially Licensed Lincoln Product
High quality materials for a solid, lasting product
Made-to-order in the U.S.A.
Backed by a limited Lifetime Warranty
As seen at your local dealership parts counter!
About the Manufacturer:
This License Plate by Au-TOMOTIVE GOLD is the perfect gift for family, friends, or even yourself!
Made from high quality materials and Officially Licensed by Lincoln, this item features the Lincoln logo emblazoned with a Chrome finish on a Black License Plate.
About the Manufacturer:
Since 1992, Au-TOMOTIVE GOLD, INC. has been manufacturing and distributing the finest automotive accessories available. Like the unique spelling their name, which is derived from the scientific symbol for gold (Au), their approach to manufacturing quality automotive accessories is unique in the industry. Products that bear the Au-TOMOTIVE GOLD name have been manufactured to meet stringent quality control standards for finish, fit and appearance.
Consumers spend a great deal of time and money personalizing their vehicles to fit their taste and needs. Au-TOMOTIVE GOLD products are designed for the discerning owner who appreciates high caliber products which enhance the appearance of their vehicle.
Upgrade Your Auto offers Au-TOMOTIVE GOLD products to customers that value superior products from quality manufacturers.