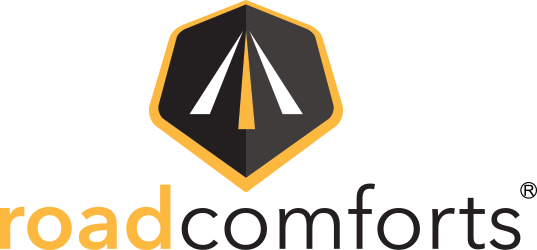 Manufactured from Elastober™ Flex Rubber Like Compound
Featuring Deepgroove™ Inverted V Channels
Best Value Floor Mats on the Market
First and Second Row Custom Fit Floor Mats
Custom Measurements for a Perfect Fit:
Road Comforts all weather floor mats are laser measured and precision engineered for a 100% perfect custom fit for your vehicle's floor.Designed with a built-in retention and anti-slip system, these superior quality mats are guaranteed to install easily and stay secure on your floor.

Patented Elastober™ Construction:
These floor mats feature Road Comforts' specially patented Elastober™ compound - an oderless, environmentally friendly rubber compound specifically formulated for use in the toughest conditions, but flexible enough for easy installation and cleaning.

Engineered with Utility in Mind:
All Road Comforts mats feature raised heel pads for maximum comfort as well as Deepgroove™ channels to direct liquids and spills away from high traffic areas and retain them from overspilling.

Fitment guaranteed only for:
2007-2014 Cadillac Escalade
2007-2014 Cadillac Escalade ESV w/Bucket seating and center console
2007-2010 Cadillac Escalade ESV w/Bucket seating, w/o center console
2007-2013 Cadillac Escalade EXT
2007-2013 Chevrolet Avalanche
2014 Chevrolet Suburban w/Bucket seating and center console
2007-2014 Chevrolet Tahoe
2007-2013 GMC Sierra 1500 Crew Cab Pickup
2007-2013 GMC Sierra 1500 Extended Cab Pickup
2007-2014 GMC Sierra 2500 HD Crew Cab Pickup
2007-2013 GMC Sierra 2500 HD Extended Cab Pickup
2007-2014 GMC Sierra 3500 HD Crew Cab Pickup
2007-2013 GMC Sierra 3500 HD Extended Cab Pickup
2007-2014 GMC Yukon
2007-2014 GMC Yukon XL 1500 w/Bucket seating and center console
2007-2010 GMC Yukon XL 1500 w/Bucket seating, w/o center console
2007-2013 GMC Yukon XL 2500 w/Bucket seating and center console
2007-2010 GMC Yukon XL 2500 w/Bucket seating, w/o center console